In addition to the Bill Griffith event on March 16,  Comics@Columbia brings you two book talks that explore important people in the history of comics and cartoons.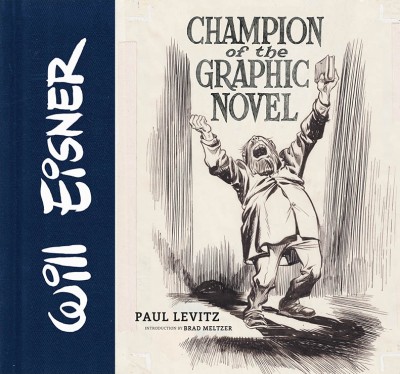 On Monday, March 7, in celebration of Will Eisner Week, Paul Levitz joins Columbia professor Jeremy Dauber for a discussion focusing on Levitz's recent book, Will Eisner: Champion of the Graphic Novel.  Levitz and Dauber are known on campus for the course they co-teach in the American Studies program, "The American Graphic Novel," which will be offered again in Spring 2017.  Eisner, of course, was a groundbreaking cartoonist, businessman, educator, graphic novelist, and ultimately, evangelist and champion of the comics form as art and literature.  Join us for a spirited and scholarly discussion of Eisner's significance, and how his influence has spread even to this university.
Monday, March 7, 6 PM
Butler Library, room 523
Book sales and signing will follow the talk.
On Monday, April 18, cartoonist and comics historian Michael Maslin joins renowned New Yorker cartoonist  and illustrator Edward Sorel for a lively discussion of one of the legends of cartooning, Peter Arno.  For over forty years, Arno contributed cartoons and covers to The New Yorker,  helping establish the magazine as the ne plus ultra of Manhattan style and sophistication.  Maslin's new book, Peter Arno: the Mad, Mad World of The New Yorker's Greatest Cartoonist, examines this bon vivant, one of the New Yorker's first geniuses, an artist whose powers of observation brought to life every social stratum, from the 400 to Café Society and from debutantes to flappers.
Monday, April 18, 6 PM
Butler Library, room 523
Book sales and signing will follow.