Eye on Earth Water Watch is a new interactive map viewer which is part of a five year partnership by The European Environmental Agency (EEA) and Microsoft. It includes more than 21,000 bathing sites across Europe, each site given a rating by both the EEA and by users.
The EEA water quality ratings come from the 1990 – 2007 coastal  and inland water quality analysis carried out by the European Commission.
It's great to see the display of which years are included in the EEA rating when clicking on a site along side the number of user ratings, and a section for user comments.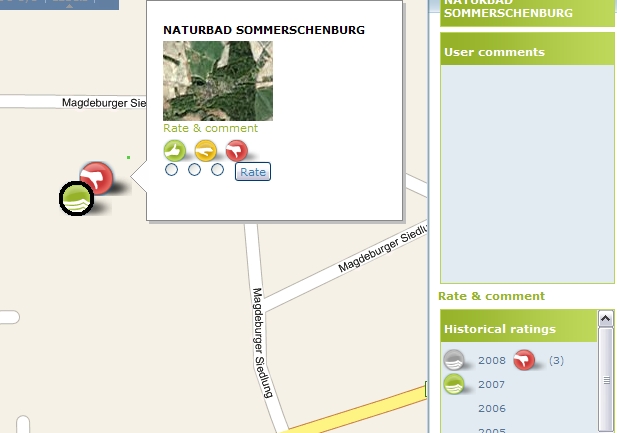 Although I do like this site, it's nice to see the datasets used are available for download so someone could potentially do other types of analysis. There's also a data viewer and map viewer for looking at the data in a different way.

This entry was posted in