Here are updates from the RBML's archives and collections management specialists.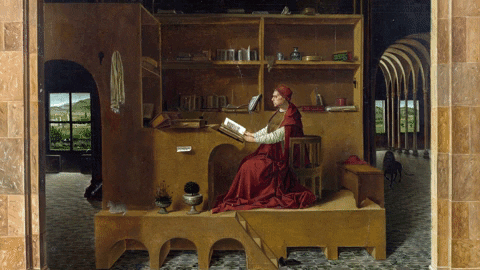 Newly linked CLIO records for oral histories
With thanks to Library Information Technology colleagues, an additional 1,329 CLIO records for digitized oral histories now have direct links to digitized content in the Digital Library Collection. This is a tremendous boon to patrons, who use CLIO as an initial search strategy, as well as to staff doing reference.
Newly published and linked finding aids with digitized AV material
Group Research Records, Batch 1
Columbia University historical recordings, Batches 1 and 2
Newly accessioned collections
Melvin Schwartz Papers, 1950-2009
"Melvin Schwartz was a prominent physicist and life-long Columbian. Schwartz won the Nobel Prize in Physics with his Columbia colleagues Jack Steinberger and Leon Lederman (GSAS 1951)."
Updated and improved finding aids
Virginia Crocheron Gildersleeve papers, 1898-1962: "Dean of Barnard College, 1911-1947."
Joseph Kraft papers, 1950-1986
"Joseph Kraft (Columbia B.A., 1947) was a journalist and political commentator; editorial writer for the Washington Post, 1951; staff writer, New York Times, 1951-57; Washington correspondent, Harper's Magazine; syndicated columnist "Washington Insight" 1963-1986; and frequent contributor to national and foreign magazines."
John Wesley Hill manuscripts, 1860-1934
"Letters, manuscripts, prints, portraits, memorabilia, clipping, pamphlets, and other printed materials relating to Abraham Lincoln and his contemporaries."
Joshua Kunitz papers, 1930-1976
"Scholar and writer on Soviet life and culture. Columbia University A.M., 1925, Ph.D., 1928.
Harold Larson papers, 1759-1983
"Harold Larson, 1901-1986 (M.A., 1928; Ph.D., 1943, Columbia), historian and archivist. Archivist, United States National Archives, 1936-1943; historian, United States Army, 1943-1952; historian, United States Air Force, 1952-1955(?); part-time professor of history; free-lance consultant on genealogical research, specializing in tracing families of Norwegian and Danish Descent"
Louis B. Boudin papers, 1900-1950
"Prominent lawyer, authority on socialists and socialism, author of various works related to socialism and law."
Joseph Freeman papers, 1920-1965
"Poet, editor, and critic. Freeman graduated from Columbia University in 1919 with an A.B. He was an editor of "New Masses" from 1926 until 1937; an editor of "The Liberator" and of "Partisan Review;" a foreign correspondent for the "Chicago Tribune" the "New York Herald Tribune" and "Tass." He was the author of NEVER CALL RETREAT, AN AMERICAN TESTAMENT, and other works. Later in life he worked in the field of public relations. His wife, Charmion von Wiegand, was an abstract painter."
John Herbert Maxse papers, 1917-1936
"Major in the Coldstream Guards serving in India and elsewhere."
William D. Brown papers, 1946-1968
"Author, editor with Coyote Books."
Austin Strong papers, 1890-1961
"American dramatist. Strong is best known for his stage and screen plays THE DRUMS OF OUDE and SEVENTH HEAVEN."
Expanded Bakhmeteff biographical notes
Tanya Chebotarev, Curator for the Bakhmeteff Archive, created and expanded biographical notes with assistance from archivist Katia Shraga. Improved bio notes include the following:
Viktor Mikhailovich Baidalakov Manuscript and Printed Materials
Valentin Platonovich Zubov Manuscripts
Sergei Grigor'evich Svatikov Papers