Kevin Schlottmann, RBML's head archivist, shares these updates of a selection of new and updated finding aids, as well as newly available collections.
Insider cheers!
Our colleague Melissa Cabarcas has completed a major project that, behind the scenes, makes it easier for RBML staff to find materials in frequently used collections. What this means for reading room users is less wait time for materials.
Individual Interviews oral history collection
The Individual Interviews, formerly known as Biographical Interviews, are oral history interviews that were collected independently, not part of a parent collection. The first batch of Individual Interviews in the DLC is over 300 interviews. All interviews in this batch are on the open web without restriction, and are something of a "Greatest Hits of Oral History Research Office, 1948-1980."
Wellington Koo indexing
Matthew Byrd of the Starr East Asian library completed the monumental task of indexing all 89 sections of the Wellington Koo oral history.  The whole interview is here, and see here for an example of an indexed section.
Newly linked audio-visual and moving image material
Additional digitized AV materials were added to the finding aids for the Language and Culture Archive of Ashkenazic Jewry (LCAAJ) interviews, the Fred Friendly papers, and the Arthur Mitchell papers.
Mary Queen of Scots book collection records
Our rare books cataloger colleagues have been working on a series of projects since March 2020, with assistance from collections management.  One of the book collections, the Mary, Queen of Scots collection now has over 400 new bibliographic records available in CLIO. They have also created about 1,200 new bibliographic records for the Jeanne d'Arc collection and about 1,000 new bibliographic records for the Samuel Johnson and William Samuel Johnson Libraries. 
Newly processed archival collections
George Philip Krapp papers, 1910s-1940s
"Columbia English professor, George Philip Krapp (1872-1934), wrote his doctoral thesis on The Legend of St. Patrick's Purgatory (1899) and became an instructor in the English department at Teacher's College in 1897."
Edmund L. Palmieri Legal Files re. Esther Marion Armstrong vs. Emerson Radio, 1959-1966
"Correspondence and legal files kept by Judge Edmund L. Palmieri having to do with the case brought by Brumbaugh, Free, Graves & Donohue, representing Esther Marion Armstrong, against Emerson Radio for patent infringement."
George Mann Shellhase collection, 1917-1918
"Geroge Mann Shellhase (1895-1988), who went on to become a successful illustrator and cartoonist, wrote these letters and postcards while a soldier in France during World War I. The letters, written on Red Cross stationery, describe the conditions in France, and Shellhase illustrated them with scenes from the Red Cross hospital."
Sarah Allen Reed papers, 2008-2018
"Sarah Allen "Sketch" Reed is a Missouri-born trans artist, who draws comics about being trans, mentally disabled, and occasionally homeless."
Strickman Cigarette Filter Collection, 1965-1974 [University Archives]
"In 1967, chemist Robert Strickman approached Columbia University about a cigarette filter he invented. Strickman claimed that the filter would greatly reduce the amount of tar and nicotine inhaled by cigarette users, up to two-thirds of the tar and nicotine that drifted past conventional filters. Strickman transferred the ownership of the invention to the University."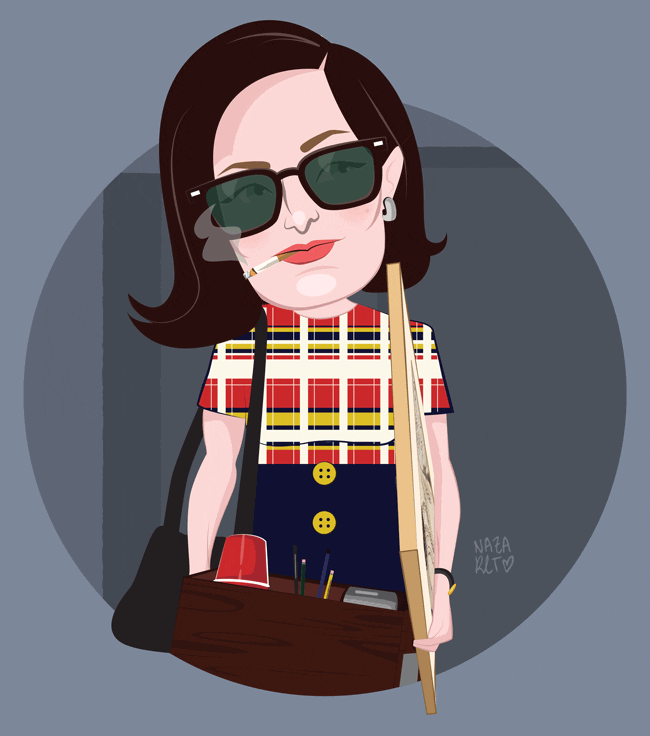 Updated finding aids
Thomas James Wise papers, 1893-1933
"Book collector, bibliographer, noted forger;" added additional contextual tradition about the forgeries.
Thomas Jesse Jones papers, circa 1870s-1982, bulk circa 1900-1950
"Thomas Jesse Jones (1873-1950) was a Welsh-American sociologist and progressive educator. He may also have been responsible for coining the term "social studies." Through his work at Hampton Institute, the U.S. Census Bureau, the U.S. Bureau of Education, and the Phelps-Stokes Fund, he gained extensive influence over policy and curricula for African American and African education during the era of European colonization. Jones' approach to education involved developing a curriculum tailored to addressing what he perceived as the specific social and cultural deficiencies of different ethnic groups, in order to accelerate what he expected would be their natural evolution toward the "Anglo-Saxon" ideal. For people of African and Native American descent, he emphasized vocational training, self-regulation, and moral uplift over academic rigor. In spite of critiques by African American contemporaries including Carter G. Woodson and W.E.B. Du Bois, Jones remained influential, especially among white philanthropists and government officials on both sides of the Atlantic."
John N. Wheeler Papers, 1915-1966
"Newspaperman, publishing executive, magazine editor and author. A.B., Columbia, 1908."
Odgen N. Rood Papers, 1855-1902
"Professor of Physics at Columbia University, 1863-1902, who was the first to apply stereoscopic photography to the microscope and the first to make quantitative experiments on color-contrast, to measure the duration of flashes of lightning, and to make a photometer that is independent of color."
Dirce St. Cyr papers, 1892-1952
"Correspondence of St. Cyr with many well-known theatrical personalities. The bulk of the correspondence is from Tommaso Salvini (1829-1916), the Italian playwright, and consists of 118 letters."
"Ira Hards was primarily known as a theatrical producer."
Gordon Norton Ray letters, 1661-1976
"Gordon Norton Ray was an American author, Professor of English, and collector of English and French illustrated books, as well as autographed letters from the Victorian era."
Mabel Louise Robinson papers, 1930-1959
"Author, professor in the field of juvenile literature at Columbia University."
Yeats Family Letters, 1896-1968
"A collection of letters from members of the Yeats family, including twelve letters from William Butler Yeats to Ellen Douglas Duncan, director of the Dublin Gallery of Modern Art, relating to public lectures and containing comments on the unrest in Ireland in 1918. There are also thirty letters from Elizabeth C. Yeats to Mary L. Sutliff dealing with publications of the Cuala Press. Family photographs with the annotations of Elizabeth Yeats, newspaper clippings, book reviews, and other printed ephemera are also contained in the collection. In addition, TALKING ABOUT YEATS, a 1967 television script by Micheál Mac Liammóir, and a related letter from Mac Liammóir; and a typescript catalog of Col. Russell K. Alspach's Yeats collection (not on microfilm)."
Enno Franzius papers, 1938-1976
"Historian, author. Franzius was a lecturer in history at Columbia University, 1945-1958."
C. Schang visiting cards collection, 1800-1982
"Collection of visiting cards of musical artists (composers, vocalists, conductors, etc.) and authors, presidents, and other celebrities of the 19th and 20th centuries, most bearing handwritten messages. There are also photographs and other memorabilia."
Il'ia Grigor'evich Savchenko Papers, 1920-1955
"Il'ia Grigor'evich Savchenko (1889-1961) was a Russian imperial army officer who worked as a journalist and literary critic in the Russian émigré press in France."
American Relief Administration Records, 1921-1939
"Manuscripts, photographs, drawings, watercolors, and printed materials relating to the mission of the American Relief Administration in Soviet Russia in the early 1920s, during the famine of those years. There are manuscripts by William N. Haskell (chief of the mission) and Alvin E. Blomquist based on their experiences."
Il'ia Nikolaevich Kovarskii Papers, 1922-1967
"Doctor, Socialist Revolutionary, and in interwar France, director of the publishing firm and library 'Rodnik'."
Office of the Secretary records, 1866-2004 [University Archives]
"This collection consists of the records of the Office of the Secretary: Trustee materials and minutes, agreements, trustee biographical files, honor and prizes files, by-laws and statutes, reports, publications, and correspondence."
University Lectures records, 1972-2016 [University Archives]
"The records document the University Lecture series, from its beginning in 1972 to 1998. "
Ruth Bader Ginsburg Memorial Collection, 2020 [University Archives]
"A collection of items left by members of the Columbia community, as well as some local community neighbors, in tribute to Justice Ruth Bader Ginsburg following her death on September 18, 2020."
President's House guest books, 1912-1947 [University Archives]
"This collection consists of 6 guest books kept at the President's House, 60 Morningside Drive. The guest books include the signatures of numerous guests attending a wide range of events held at the House during President Nicholas Murray Butler's tenure."