Kevin Schlottmann, RBML's head archivist, shares a selection of newly processed collections, updated finding aids, and materials reformatted to digital for use.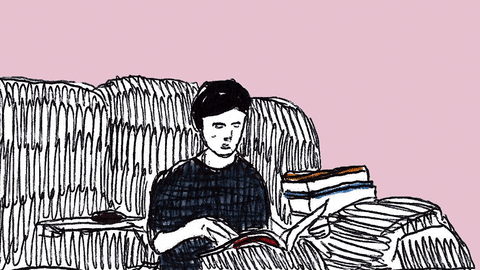 Margaret Bancroft Papers, 1913-1977
"Margaret Bancroft was born about the year 1891, the daughter of Edward Erastus Bancroft (1858-1950) and his wife Josephine Augusta Given (1857-1924), of Wellesley, Massachusetts. Margaret's father appears to have attended Amherst College and eventually became a physician. Margaret attended the local schools at Wellesley and graduated with an A.B. in 1912 from Wellesley College and then an A.M. in 1913 from Columbia University. Her doctoral dissertation at Columbia was titled "The Popular Assemblies in the Municipalities of Spain and Gaul." In the 1920 Census she is found living at home, in Wellesley, Massachusetts, with her parents and siblings and working as a teacher at Wellesley College, where she worked for four years. Her journal of 1913-1914 (in the collection), indicates she had a relationship with a woman by the name of Florence. One of Margaret's correspondents, a woman by the name of Helen Knowlton Goss Thomas, is known to have been a lesbian, and is enumerated in the census records with her female "partner".  Among the materials in the collection is Bancroft's personal journal, in which she writes of her relationship with a woman named Florence and writes on several occasions about her turmoil over this relationship."
Welfare Law Center records, 936-2000, bulk 1969-1990
"Since 1965 the CSWPL has advocated for poor people. Its work concentrates on public assistance programs that provide cash subsistence benefits to millions of economically disadvantaged people. The center works to facilitate programs such as Aid to Families with Dependent Children and general assistance programs at the state and local levels, which together provide services to over 15 million adults and children. Now known as the National Center for Law and Economic Justice (NCLEJ), formerly known as the Welfare Law Center (WLC) from 1997-2006 and the Center for Social Welfare Policy and Law (CSWPL) from 1965-1997."
Boxes 1 and 2 of the Barnard Family Papers were treated by our colleagues in conservation making them accessible for research. Many thanks to them for their help in caring for our collections!
An addition (a new series) to the
Protest and Activism Collection
was processed as Series XVIII.
New Finding Aids
Random House dictionary records, 1947-1970
"Notes, etymology, and cross reference cards, computer print-outs, page proofs, computer tapes, and bound typescripts. The published dictionaries included in the collection are the AMERICAN COLLEGE DICTIONARY (New York, 1947); the RANDOM HOUSE DICTIONARY OF THE ENGLISH LANGUAGE (New York, 1966), including the "concise dictionaries" of Spanish, German, French, and Italian; and the RANDOM HOUSE COLLEGE DICTIONARY (New York, 1973). Also, materials relating to the compilation and publication of music, Russian/English, school and junior dictionaries."
A box list for this collection was found at the end of the 700-page .pdf finding aid for the Random House records. It is now easily accessible and, hopefully, provides greater use for this collection.

This finding aid collocates the books that were received along with the Random House records. Some were cataloged, some were briefly listed in holdings records, and some were not made available at all. This remains a work in progress, but we will soon have a baseline level of description for these 6000+ volumes.
Hamilton Fish letters, 1820-1917
"This group of approximately 1,000 letters from the papers of Hamilton Fish, Sr. relates to the business, functioning, and activities of Columbia College in the 19th century"
Gouverneur Morris Ogden letters, 1866-1877
"The collection consists of Columbia College Treasurer Gouverneur M. Ogden's correspondence and deals chiefly with routine matters of college business and finance. "
Collection of World War II propaganda materials
"A miscellaneous collection of World War II propaganda and memorabilia. Among the European items are samples of propaganda dropped from Allied aircraft, clippings, cartoons, and other printed ephemera in English, French, German, and Russian. For the war in the Pacific there is a complete set of Japanese language leaflets issued by the United States Army Forces, Pacific Area, Psychological Warfare Branch. These leaflets, including English translations, were used by General Douglas MacArthur's forces to induce the Japanese to surrender. In addition there is a collection of forty-eight German books removed from a German military field library and warehouse in France by American Army personnel. These works were revised during the 1930s to reflect the Nazi viewpoint. Also, a scrapbook of photographs and newspaper clippings on the laying of the cornerstone for a home for expectant mothers in Römhild (Thuringia) Germany, 1939."
This collection was re-described in response to a researcher inquiry.
John Haffenden Collection of John Berryman Papers, 1952-1978
"Correspondence, documents, photographs, tape recordings of interviews with people who knew John Berryman, and printed material gathered by John Haffenden for the authorized biography of Berryman, commissioned by Faber and Faber. Haffenden is a lecturer in English at the University of Sheffield."