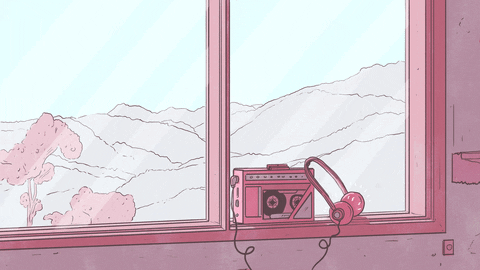 Columbia University Libraries (CUL) remain closed until further notice to aid in the containment of COVID-19. While unable to physically process materials, RBML's archivists are working on offsite locations to update finding aids and create greater accessibility for our collections. Here, Head Archivist Kevin Schlottmann shares these updates.
Please be safe, wear your mask and take advantage of this time to engage with materials you may have collected on previous visits to the RBML. You are also welcome to explore these resources:
– CUL's Digital Library Collections
– the Columbia University Archives online and
– the RBML's Digital Collections and Exhibitions.
"Correspondence with the officers of the League, Clarence G. Hoag, George H. Hallett, Jr., their secretary Miss Elsie S. Parker, and the Field Secretary Walter J. Millard. Correspondence also includes material to and from Proportional Representation Societies in other countries, the largest of which is in Great Britain."
Audio digitized and links via the finding aid:
"Correspondence and documents of the Maine merchant ship's captain John Otis Given (1819-1889), from business associates and members of his family. Included among the documents are insurance policies for ships, various ships' accounts, and a ship's log for Given's ship, the Juan Fernandez."
"Manuscripts, proofs, and printed editions of Scheinfeld's books on human heredity, YOU AND HEREDITY, WOMEN AND MEN, and THE NEW YOU AND HEREDITY. Sketches and line drawings used as illustrations in the books are included. Also, manuscripts and clippings of his magazine articles; many examples of his comic strips, including "Dixie Dugan;" and correspondence and financial documents about his works."
"Guichard Parris papers consist of correspondence, diaries, manuscripts, notes and printed material from his personal files, his files on the history of the National Urban League, manuscript material for Blacks in the City; A History of the National Urban League, Boston, Little, Brown, 1971 (co-authored with Lester Brooks) and administrative files of the National Urban League."
"Theatrical memorabilia such as programs, playbills, photographs, engravings, and prints. Although there are some playbills as early as 1770, most of the material is from the 19th and 20th centuries. In addition to plays there is some material relating to concerts, operettas, musical comedies, musical revues, and movies. The majority of the collection centers around Shakespeare."
"Correspondence, memoranda, photoreproductions of manuscript excerpts by Kafka, publicity files, production records, and printed materials for the works of the Austrian author, Franz Kafka, in German and English translations, 1940-1977. These extant files were set aside by David Rome, the former president of Schocken Books, after the firm was purchased by Pantheon Books, a division of Random House."
"Professor of sociology at Syracuse University, 1927-1974 (Columbia Ph.D., 1930) and a leading authority on the eighteenth century Scottish Enlightenment who published several books on the period."
"American wood engraver & type designer."
"Family of New York City, engaged in the merchant and banking fields."
"Professor Emeritus of Public Law and Government at Columbia University. Mansfield (Ph.D., 1932) was an officer of the U.S. Office of Price Administration (O.P.A.), which governed rationing programs during World War II, 1942-1945, and the Office's historian, 1946-1947."
"Resident Officer responsible for Weissenburg and Eichstaett, Bavaria, from November 1948 through October 1949. During an earlier phase of the German Occupation, Marcu represented the U.S. Treasury in Frankfurt where he advised the Military Government on the dismantling of the German Industrial Cartels."
"Marraro (1897-1972) was Professor Emeritus of Italian at Columbia University."
"Correspondence, manuscripts, proofs, photographs, and printed and miscellaneous material relating to the life and writings of Don Marquis."
"Author, professor of history at Columbia University, 1948-1962."
"Eminent American musician and composer."
"Papers covering Mayer's literary activities from approximately 1954-1983 and his versatile interests in music and recordings, the financial world, the advertising business, the legal profession, and public education."
"Michael Meltsner (b. 1937) is an American lawyer, professor, and author. Meltsner worked on the staff of the NAACP Legal Defense Fund and served as counsel on many civil rights cases in the 1960s."
"Staff sergeant in the United States Military Intelligence Service."
"President of City College, 1914-1927, and Executive Director of the Inquiry group. The Inquiry group of World War I was appointed by President Wilson in 1917 to 'collect and collate data that might be needed eventually at a Peace Conference.'"